Some of the landlord horror stories that you hear are pretty dramatic. Today, we're sharing a selection of those stories and explaining how you can protect your Portland rentals from these situations.
A Tenant Can't Pay Rent
While there may be a legitimate reason for your tenant to be unable to pay rent, it can quickly turn into a horror story. Doing a proper background check, including credit history, can help you eliminate prospects with a poor payment history.
Trashed Homes
How many times have you seen a story on the news about a landlord whose tenant moved out and the home was left completely trashed? Invariably, that landlord was not doing scheduled walk-throughs of the property. At Alpine, we do require an annual walk-through, and we recommend doing one every six months. Our maintenance staff is also trained to notify us if they are at the property doing routine maintenance and they see something that needs to be brought to our attention.
Discovering a Meth Lab or a Drug House
Finding out your rental home was used to grow pot or cook meth can be devastating, embarrassing, and a nightmare to clean up. The costs to clean after a meth operation can start at $10,000. When you conduct periodic walk-throughs, you'll know what tenants are doing in your home, and you can avoid this risk.
Committing Assault
A tenant who assaults neighbors or other tenants can be a huge problem. By doing a detailed criminal background check during the screening process, we can see if applicants have a history of violence.
Unauthorized Occupants
Moving in a family or friend is not a good idea. If your current tenant wants to have another person move in, you need to have that new resident screened. Otherwise, you can be liable if that person turns out to be a wanted felon or even worse, a pedophile. You don't want to be the landlord who put a community in danger, so do a thorough criminal background check.
Security Deposit Issues
Oregon has a strict law on security deposit refunds. You need to send the tenant an accounting of the security deposit within 31 days, or you will owe that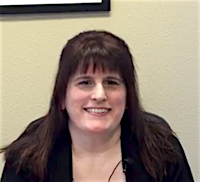 tenant double the amount of the initial security deposit. Make sure you do a thorough inspection at move out, and send the tenant a copy of the inspection report with the final statement within those 31 days.
Hiring a Portland property management company will be in your best interests. This will help you avoid these landlord horror stories, and have a successful rental property experience. If you have any questions about property management in Portland, Beaverton property management, or our services in the surrounding areas, please contact us at The Alpine Group.