When you are looking to hire a Portland property management company or a Beaverton property management company, there are a few specific questions that you need to ask to ensure you're going to receive the best possible service. Today, we are discussing four of those most important questions.
Are You Licensed?
Oregon does require a property management or a broker's license to manage Portland rentals. Obtaining the license requires real estate classes and passing a state test. To maintain a license, there are also continuing education requirements. If you don't know the Oregon Landlord Tenant Law, you can get into a lot of trouble. This is one of the best reasons to work with a Portland full service property management company.
How Long Have You Been Managing Properties?
Everyone has to start their property management career somewhere, but you want to work with someone who has at least a few years of experience taking care of rental properties and managing investments for others.
How Will I Be Informed of What's Happening with my Property?
Communication is critical, and your property manager should be available and accessible. At Alpine, we have an online software system that gives our owners access to real time reports 24/7. They can also access copies of leases and rental agreements that have been uploaded to that system. We also send out a monthly report by email. At Alpine, we also aren't afraid to call or email if there's a significant issue that we may need to discuss.
What is Your Tenant Selection Criteria?
Tenant screening and selection is critical, and your property manager has to have a procedure in place. We always tell owners that it's cheaper to have a vacancy than to avoid the proper steps to adequately screen potential tenants. You could end up with a disaster if you don't slow down and take the time to rigorously screen your tenants. We have specific criteria on our website that tells prospective tenants what we require before approving an application.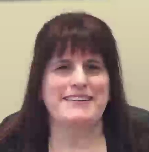 A good property management company has procedures in place to address repairs and maintenance, rent collection, contractor selection, protecting your financial data, and dealing with tenant violations. When you're choosing property management in Portland, you want a company that will protect you as a homeowner.
If you have any questions about Portland property management, please contact us at The Alpine Group.